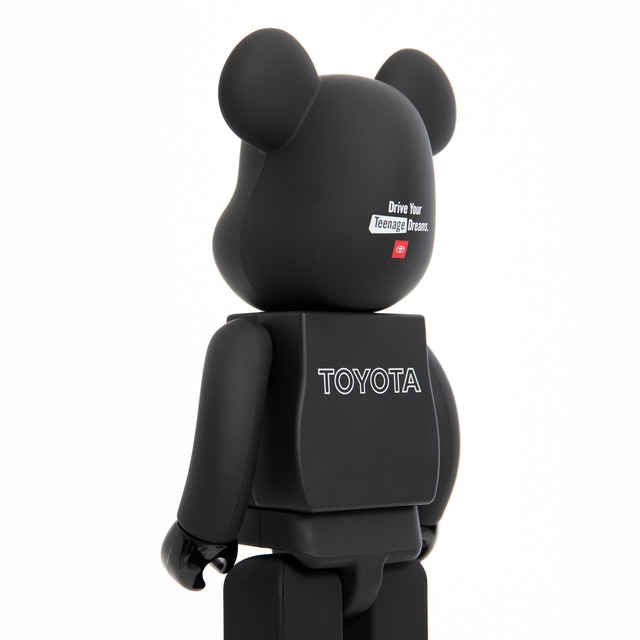 BE@RBRICK TOYOTA "Drive Your Teenage Dreams." 100% & 400%
SOLD OUT
Raffle
Raffle registration period: 07/17/2020 12:00 ~ 07/27/2020 00:00
Announcement of raffle results: 07/28/2020 18:00
07/26/2020 23:59 に販売終了しました
Shipping fee is not included. More information.
各全高:100% 約70mm / 400% 約280mm

*こちらの商品は抽選販売となります。

*商品の発送は8月中旬を予定しております。

*おひとり様一点のみご購入とさせて頂きます。
*ご予約は承れませんので予めご了承ください。
*複数注文の場合はキャンセルとさせて頂きます。
*配送日時はお承り出来ません。
*商品の返品・交換は致しかねますのでご了承ください。
*こちらの画像はイメージですので、実際の商品とは彩色・形状が異なる場合がございます。

—

Height: 100% is about 70mm / 400% is about 280mm

*This item is sold by raffle.

*Scheduled for distribution in Mid-August 2020.

*You can only buy 1 item per order.
*You cannot choose the deliver dates.
*No refunds or exchanges once an order is placed on special collaboration items.
*The photos are an image. Colors and shapes may differ from the actual product.

BE@RBRICK TM & © 2001-2020 MEDICOM TOY CORPORATION. All rights reserved.
Shipping method / fee

Payment method
¥15,180 tax included
SOLD OUT