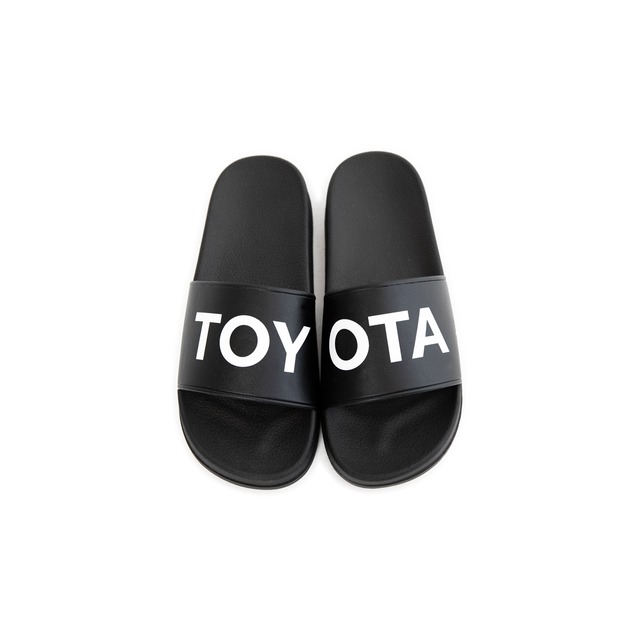 TOYOTA "TOY-OTA" Slider Sandals
SOLD OUT
素材:PVC
カラー:黒
-
24cm:内寸 約22.5cm
25cm:内寸 約23.5cm
26cm:内寸 約24.5cm
27cm:内寸 約25.5cm
28cm:内寸 約26.5cm
29cm:内寸 約27.5cm
30cm:内寸 約28.5cm

*商品の発送は9月上旬を予定しております。

*商品によって若干の誤差が生じることがございます。予めご了承ください。
*画像はイメージです。実際の商品とは異なる場合があります。
*お届け日のご指定はできません。
*ご注文後のキャンセル・返品・交換は受け付けておりませんのでご了承ください。

—

Details. PVC
Color. Black
-
Size Spec.
24cm: 22.5cm (Inside)
25cm: 23.5cm (Inside)
26cm: 24.5cm (Inside)
27cm: 25.5cm (Inside)
28cm: 26.5cm (Inside)
29cm: 27.5cm (Inside)
30cm: 28.5cm (Inside)

*Scheduled for distribution in early-September 2020.

*Actual size may vary slightly from the size chart.
*Products may differ from the photo.
*Delivery dates cannot be specified.
*Do not accept cancellations, returns or exchanges for these items unless there is a defect with the item.
Shipping method / fee

Payment method
¥3,800 tax included
SOLD OUT